UNSOLVED
Daniel Entwistle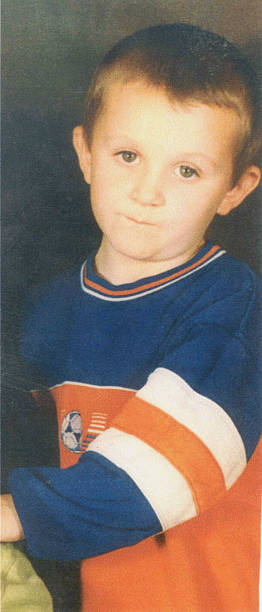 The disappearance of two young children on the same date, five years apart but the reporting and investigations are significantly different. Why is the disappearance of one child seemingly more important than another?
Just what did happen to Daniel Entwistle?
---
3rd May 2003
The 3rd May is an unremarkable date for most, but for two families it changed their lives forever. On 3rd May 2003, 7 year old Daniel Entwistle disappeared whilst out playing during the bank holiday weekend. His bike was found but there has been no trace of Daniel ever since. He came from a working class background in Great Yarmouth, Norfolk, and although his disappearance received some press attention, it received very little compared to the next child…
---
3rd May 2008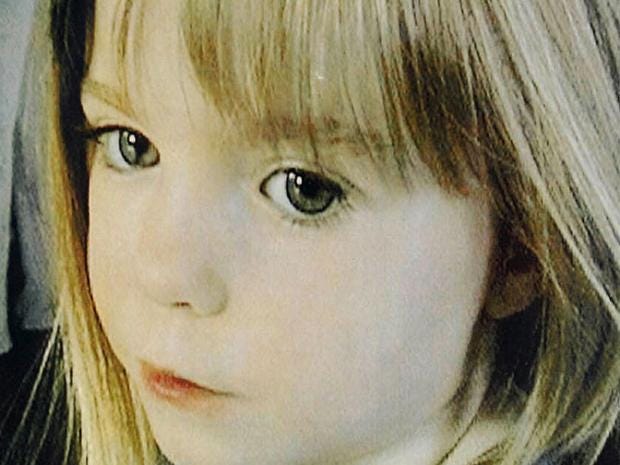 On 3rd May 2008, Madeline McCann disappeared from her family's holiday apartment in Portugal. Madeline was on holiday with her family and a group of family friends. She came from a middle class background and, along with her younger twin siblings, she disappeared one evening whilst her parents dined in a restaurant within the complex. The children had been left unattended. In comparison to Daniel, the press was (and still is) saturated with articles about little Madeline's disappearance and a huge amount of money was raised for her parents, as well as offers of monetary assistance offered from the rich and famous, like the paedophile Clement Freud. On top of that, despite ten years passing and her parents having never been interviewed by British police, police have just been granted yet more money to continue their investigation and search for Madeline.
Despite that, just like in Daniel's case, Madeline has never been found and there are also very complex issues that have come to light since both children's disappearances. I thank the person who first brought Daniel's disappearance to my attention and asked me to look at it. I hope I've offered enough detail and given a voice to the campaign to find Daniel.
---
DANIEL'S STORY
Daniel Joseph Entwistle was born in the summer of 1995 to his parents David, a rail maintenance worker, and Paula Entwistle. Daniel lived with his parents, older brother Anthony and younger brother John in Copperfield Avenue, Great Yarmouth, Norfolk.
The family moved to the area from Burnley, Lancs, just three years before Daniel disappeared. It was reported that Daniel had Attention Deficit Disorder. He attended Greenacre First, Middle and Infant School.
Daniel had gone missing before. On that occasion he disappeared for two hours before he was found – ironically in exactly the same place where his bicycle was discovered.
Neighbour, Natasha Donkin, said that Daniel would play in her house with her young daughter 3-4 times a week.
---
DESCRIPTION
3ft 2″ tall
Thin
Light brown cropped hair
Described as friendly, streetwise, outgoing, pleasant, mischievous and "a bit of a loner"
Attention Deficiency Hyperactivity Disorder (ADHD)
When he disappeared Daniel was wearing:
Blue Adidas top
Blue tracksuit bottoms
Grey trainers
---
THE EVENTS OF 3rd MAY 2003
According to an interview with David Entwistle, it was a bank holiday weekend and on that day David and Paula had been shopping to buy clothes for the family's holiday to Tenerife. When they returned home, Paula felt unwell and so went to bed whilst David looked after John. David couldn't locate John's bottle so asked Daniel to nip over to the shop (just 20 yards from home) to buy a new one and also gave him 50p to buy some sweets. Daniel returned with the bottle he then went to play outside on his red BMX bike.
When older brother Anthony returned home early evening, David asked him to fetch his younger brother home, but when Anthony couldn't find him and David's search was also fruitless, panic began to set in.
After driving round looking for Daniel, David telephoned the police at 8pm. The police, along with members of the local community, began looking for Daniel and eventually one happened across his red BMX by a wall next to the quayside along the River Yare. The front tyre was punctured (though this was possibly due to a previous repair) and David was asked to confirm it belonged to Daniel.
---
CCTV
5:01pm: CCTV in the local shop (above) captures Daniel buying the bottle but not buying any sweets. "We could not understand why he never bought any", said David.
5:14pm: CCTV from a local garage by the quay captured Daniel in the area where his bike was found.
---
THE INVESTIGATION TIMELINE
Saturday 3rd May 2003:
Afternoon – Local neighbour, Margaret, recalls seeing Daniel in her front garden. He would often pop in to watch the chicken she kept there.
4:00pm – Joe Zugor, 67, said he saw Daniel playing near a raised wall next to the River Yare with a group of children. Daniel remained by his bike whilst a group of around a dozen boys threw stones into the river. They all rode off and he didn't see them again.
5:00pm – David gives Daniel some money and asks him to pop over to the shop and buy a baby bottle. He is caught on the shop's CCTV doing just that. Daniel returned with the bottle immediately and David gives him permission to visit a nearby friend on his BMX bike.
5.14pm – The last images of Daniel are caught on the CCTV of a nearby garage.
8:00pm – Having scoured the local streets in his car, David telephones the police to report Daniel missing. The police and locals begin the search for Daniel.
There are two unconfirmed sightings of a boy matching Daniel's description. [1]
Det Supt Julian Gregory led the investigation into Daniel's disappearance with 100 police officers, specialist search teams and volunteers assisting.
Sunday 4th May 2003:
Early hours – Daniel's bike is discovered in a lane about half a mile away from his home and near a wall overlooking the River Yare. [1]
Sunday night – David and his brother-in-law spend hours walking around Great Yarmouth searching for Daniel.
Bank Holiday Monday 5th May 2003:
Police helicopters from Norfolk and Suffolk spend a lot of the day hovering around the area. Dog handlers, 60 uniformed officers, coastguards, the RNLI and residents from Daniel's estate turn out to take part in a search. Police divers search the River Yare. [1]
David and Paula are taken to local police stations and interviewed for nine hours, following which they hold a press conference to appeal for any information.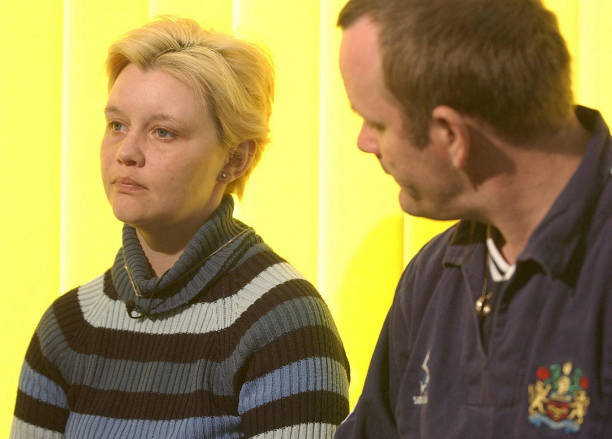 Former neighbour Jacqueline Howard from Peel Street, Padinham – where the Entwistles lived before moving to Great Yarmouth – said that her partner and David set up a boy's football team for the local children. She described the family as 'lovely.'
Tuesday 6th May 2003:
Police divers continue their search of the River Yare. Beaches and business premises are searched. Police and RAF helicopters search further afield.
David and Paula attend a special assembly at Daniel's school to ask children for help if they know of any information. [1] The headmaster, Keith Egleton, tells the press that important information had been forthcoming that morning, which is being looked at. He goes on to state that a teaching assistant at the school babysits for Daniel: "They know him well and it has hit them hard."
Police appeal to holiday makers and visitors to report any sightings of Daniel.
DS Gregory tells the media that Daniel would attend some tuition a couple of afternoons a week and police intended to undertake a search there.
Known local paedophiles are questioned by police and asked for details of their whereabouts at the time Daniel disappeared.
Wednesday 7th May 2003:
Det Supt Julian Gregory confirms his frustration at not finding Daniel and states that 300 people had so far contacted the police to offer information.
Private contractors are brought in to use specialist sonar equipment as the focus of the investigation narrows to the River Yare, near where Daniel's bike was found.[1]
Thursday 8th May 2003:
DS Julian Gregory states that the hopes of finding Daniel alive are diminishing and appeals to local businesses to check their CCTV footage.
David makes another appeal for Daniel: "I have got hopes against hopes he's been abducted. It's just the possibility that he's out there and still alive that's keeping us going – that somebody has got him and is looking after him." He said: "I have been out every day, morning noon and night. If somebody is holding Daniel just send him back. If you want to, take him to a local police station and leave him there."
Friday 9th May 2003:
Police fear that Daniel may never be found. The national press seem to lose interest in the case after this.
DS Gregory says: "We know he had problems with bullying at school. We think he was bullied on a fairly regular basis."
Saturday 10th May 2003:
DS Gregory confirms that reports Daniel was seen with a group of children at around 4:00pm near where his bike was found was being investigated and appealed to any child who knew anything about the youngster's disappearance to not be afraid to tell someone.
Police distributed leaflets appealing for information.
Sunday 11th May 2003:
David's sister, Cath, of Bevington Close, Burnley, said the whole family were living in limbo waiting for news of Daniel.
24th May 2003:
The Daily Express reports that new information has revealed Daniel suffered from regular severe beatings at the hands of someone he knew. Daniel was often seen covered in bruises and a member of staff at his primary school said it was suspected that he was being abused, but there was not enough evidence to prosecute. This allegation is strongly refuted by David and police refuse to comment.
5th July 2003:
Police confirm that after two months, their search teams have ended their hunt for Daniel, but twenty officers will continue with the investigation.
11th July 2003:
David denies press reports that he had been arrested over Daniel's disappearance, stating: "I've only been helping with inquiries like other people."
13th Aug 2003:
Police confirm they have ceased the search for Daniel: "There have been no new lines of inquiry for officers to pursue and therefore, while the investigation will remain active with the monitoring of developments and information, there will be no officers solely dedicated to it."
11th Aug 2004:
Norfolk Police announced it was disbanding the team investigating Daniel's disappearance. Up to that point they had received 1,200 messages, carried out 2,500 inquiries, and taken 575 witness statements.
---
THEN THE RUMOURS BEGAN…
Some people in the community began pointing fingers at the parents and allegations of mistreatment began reaching the police.
Looking into this case I stumbled across a blog post by Andrearls who, in 2014, uncovered a newspaper article from the Lancashire Evening Telegraph in 1986 which shows that David appeared in court alongside three other men charged with offences against a 12 year old girl:
FOUR IN UNLAWFUL SEX CASE

Four Burnley men are to be committed are to be committed to the Crown Court on a charge alleging they have each had unlawful sexual intercourse with a 12-year old girl. One of them is also accused of committing an act of gross indecency with an eight-year old girl.

Burnley Magistrates ordered that nothing should be published which would lead to the identity of the children involved.
---
THE AFTERMATH
Following weeks of police working diligently, the searches were eventually called off. The trauma finally took it's toll and David turned to alcohol. He was found dead in his Lowestoft home in 2015. The People newspaper then applied to Preston Crown Court regarding the previous conviction and a judge agreed to release the details which confirmed that after pleading guilty, David was sentenced to a six-month prison sentence on 26th March 1987 at Preston Crown Court.
Police were aware of his conviction when Daniel disappeared but the information was never made public at that time and despite an initial interview, David was never made a suspect.
When Paula found out about the conviction in July 2003, they separated and within days David was issued an injunction by the courts banning him from contacting or approaching Paula. Within days he was arrested for breaching the order and detained for 24 hours, before breaching it again and being jailed for 14 days.
However, they did reconcile later but the relationship ended once and for all.
---
GREAT YARMOUTH
Great Yarmouth is a seaside town on the coast of Norfolk. Some notable child-related crimes include:
13 September 1982: PC, 10, was abducted from a caravan site at St Osyth, Essex after being left alone in a caravan. The man was described as a "fat man" in his thirties.She was partially stripped, sexually assaulted and bound with twine, driven around for a few hours before being dumped, alive, at a site in Great Yarmouth, just two miles from the next story…
28 June 1985: A man broke into a caravan where a 14-year old girl was alone and in bed. He forced her by knife-point towards a car but she screamed for help which caught the attention of others on the site. The man stabbed her before running off.
13 September 1985: The body of Leoni Keating, 3, was found in a ditch after she disappeared from the Seashore caravan site in Great Yarmouth whilst on holiday with her mother. Left in a caravan, just as with PC, she had also been partially stripped, assaulted and bound before being dumped whilst still alive in a water-filled ditch 60 miles away at Barton Mills, where she died. Gary Hopkins, a 28-year old unemployed labourer from Bedford was give four life terms for her murder and pleaded guilty to the abduction of the two other girls.
September 1995: Rachel Lean, 18, was stabbed to death and her body was found in a ditch near RAF Coltishall in Norfolk after she had gone missing just days before. Maria Hnatiuk, 27, was charged with her murder.
18 August 1996: Jodi Loughlin, 6, and her brother Tom, 4, disappeared from Holme-next-to-the-Sea, Norfolk whilst on holiday with their parents. Jodi's body was found on a Norfolk beach 30 miles away from where she disappeared 13 days later with Tom's body appearing days later. A coroner recorded their deaths as 'misadventure.'
11 April 2001: Former Lambeth care home worker and swimming instructor William Hook, 63, was jailed for 10 years for abusing boys. Police believed he may have had hundreds of victims. Between 1974 and 1994 he was known as Mark Peter Merchell and worked at Shirley Oaks. His real name was Anthony Wenzel Petermichl. He changed his name to Hook when he moved to Great Yarmouth in 1999.
9 August 2007: Dr Rashid Sandhu, 29, was charged with the sexual assault of a 13-year old girl at James Paget University Hospital in Norfolk, as well as making indecent photographs of children.
September 2007: An 18-year old mother from Great Yarmouth was arrested on suspicion of murdering her 11-month old daughter.
Daily Mirror, 15th July 2004
A SEX offender was yesterday forced to hand over EUR60.000 police found in his attic during their hunt for a missing schoolboy.
Jobless Mark Skippen, 32, was jailed for two months in 1997 for distributing indecent pictures of children.
Detectives searched the homes of people on the sex offenders' register in Daniel's home town of Great Yarmouth, Norfolk.
When police went to Skippen's house they found pounds 58,680 rolled up in pounds 100 bundles inside a Woolworth's plastic bag.
Skippen told police this was his life savings which he won in the town's casinos and arcades.
Judge Ken Sheraton at Norwich court said: "I reject his evidence."
Det Sgt David Kirkam told the court: "It is the way street money is dealt with for drug dealing. Most people do not wrap money in pounds 100 bundles."
Daniel's bike was found next to the River Yare. It is feared he may have fallen in and drowned.
---
It's 18 years since Daniel disappeared, so what DID happen to him?
Did he fall in the river? Was he abducted?
Do you have any information that could lead to cracking the case and bring closure to his family? If so, please contact Norfolk Police on 101, or comment below, or contact me using the link at the top of the page.
UNJUSTIFIABLE INJUSTICE
Daniel, along with many other missing children including Martin Allen, Andrew Gosden, Kevin Hicks, Lee Boxell and Ben Needham ALL deserve the same indepth resources, investigation and money that the Madeline McCann case is privy to. There's a horrible and unspoken social injustice when it comes to missing children that remains unjustifiable. It's time a level playing field was applied to all children no matter their creed, ethnicity or social standing. Every child matters.
---
REFERENCE